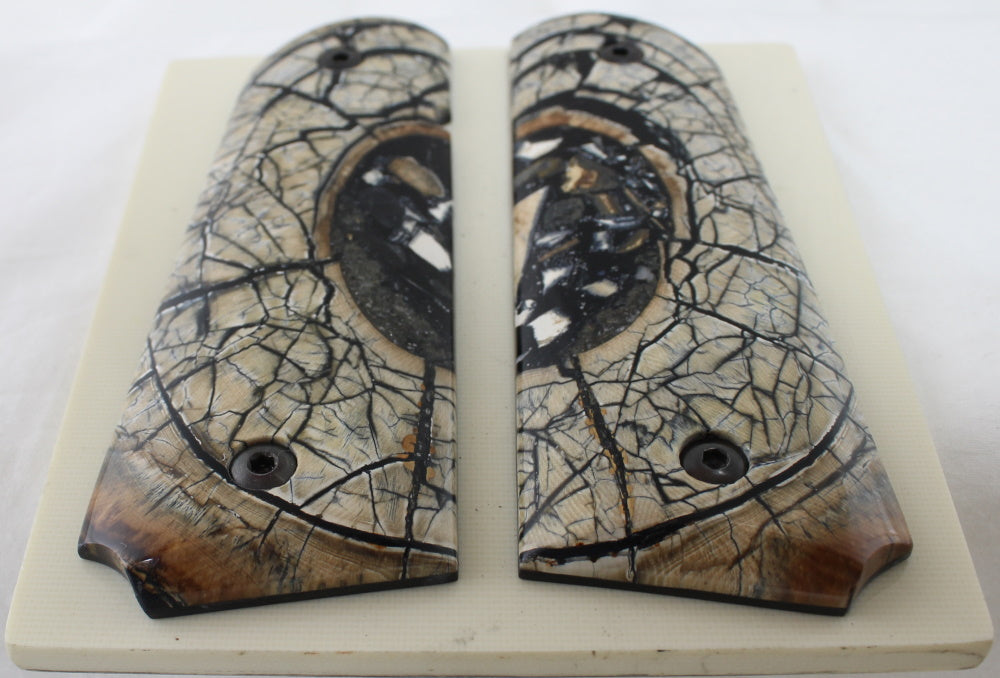 Grips Make the Gun/1911's and Single Actions a Specialty /WE BUY RANDALL KNIFE COLLECTIONS
Now doing custom work directly for Wilson Combat and Cabot Guns.
Take a look at all our mammoth ivory grips.
About Us

Gunner Products makes custom Mammoth (Mastodon) gun grips and provides Mammoth(Mastodon) Ivory to the gun and knife trades. We have 30 years experience and can make all pistol and gun grips.

Important Customer Information

Buyers are responsible for knowing their local laws! No cash refunds. No exchange of grips modified from the original configuration. Sales available in the US only.

Shipping Information

Most orders are shipped within 24-48 hours.  You will be contacted by email if the item(s) are going to take longer than that to process. U.S.P.S. Express mail is usually one day service, however, some areas are two to three days.